New Castle, Delaware
Community History and Archaeology Program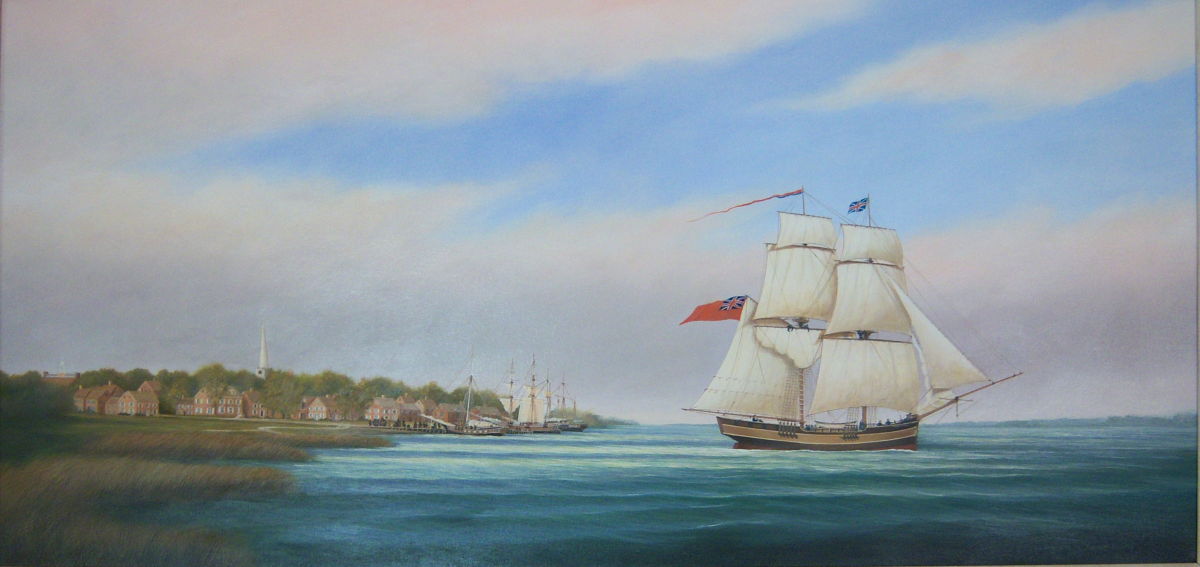 With permission of the owner, Kathy Dunn
Click on image to enlarge
This serene picture by
Scott Cameron
shows a ship leaving New Castle. The 'red ensign' indicates that it is a British merchant vessel.
As described in his gallery listing "Cameron paints the simple elegance of the America's Cup races, serene coastal marsh scenes, timeless landscape vistas and historic steamboats in a style reminiscent of the era in which they reigned.
An admirer of Andrew Wyeth and the Brandywine School of painters, Scott has combined the detail and quiet stillness of that School in his landscapes with the Luminist School's sense of light glowing from within. A soft gentle atmosphere seems to fall over each scene adding to the peacefulness of the setting, and a sense of a time gone by. "