New Castle, Delaware
Community History and Archaeology Program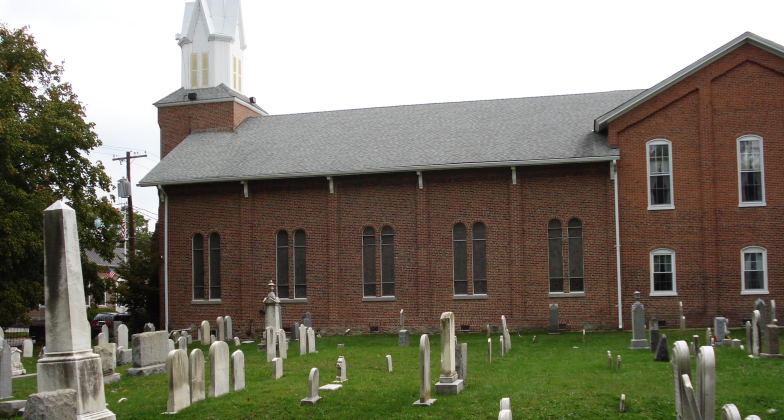 Historical Marker (Currently missing): The origin of Methodism in this community can be traced to the years prior to the American Revolution, when pioneering clergymen such as Thomas Webb and Francis Asbury visited here to spread the message of their faith. Due to the predominance of long-established denominations, and a relatively small membership, early attempts to establish a Methodist Society were unsuccessful. After a long period of inactivity, efforts were revived, and by 1819 a group was organized and meeting regularly in the homes of its members.
Desiring a permanent place of worship, the congregation purchased a parcel of land from Richard Sexton on September 28, 1820. A small brick chapel was erected on the site, which is now contained within the adjoining graveyard. Then known as Nazareth Methodist Episcopal Church, it served the congregation until 1863, when the present church was built. A major expansion was undertaken in 1876, with the construction of a Sunday School addition at the rear of the church. Facilities were further expanded with the completion of the present Fellowship Hall in 1956.
New Castle United Methodist Church
Historical information