Origins of St. Peter the Apostle Church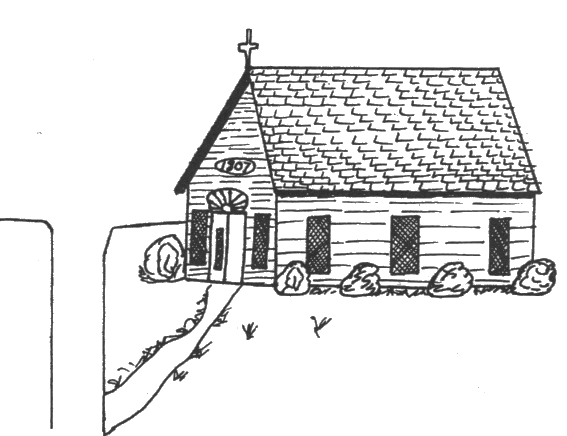 Church web site
Church history -- St. Peter's of New Castle 1804-1984, by Patricia Austin DiSabatino
Beginnings of the Catholic Church in Wilmington, Delaware by Donn Devine
Pioneer Catholic church nears 200th anniversary by Ann Morris Mertz
The history of St. Peters of New Castle began near Red Clay Creek in Hockessin. Catholics had come to northern Delaware from Maryland at the time of the revolution both for economic reasons and to escape the increasing religious intolerance. Although Maryland had been created as a Catholic haven, it became a colony with a dominant Protestant orientation after the "Glorious Revolution". As described by Devine, Jesuits from Bohemia Manor in Maryland bought the land now near Lancaster Pike and Loveville Rd in 1772. Masses were held there by traveling priests until 1804 when Father Patrick Kenny from Dublin took possession of the plantation from the tenant.
As noted by DiSabatino "One of Father Kenny's first ecumenical acts was to say Mass for the first time in New Castle in 1804. For several years thereafter, New Castle remained a preaching station with no resident pastor of its own. ... In 1806, New Castle was the political hub of Delaware and more important economically than Wilmington. A collection taken from the fledgling parish of St. Peter's in that year amounted to $6.25. The trustees decided that it was time to build a church. On April 15, 1806, a building site at Union and Harmony Streets was purchased for $350.00 from Samuel Rowan. This is the same land that is presently occupied by St. Peter's Church."
As noted by Mertz, the remarkable Father Kenny in his 40 years in Delaware was instrumental in starting St. Peter's Church in Wilmington, St. Peter's Church in New Castle, St Josephs on the Brandywine, an orphanage, a boarding school and a college,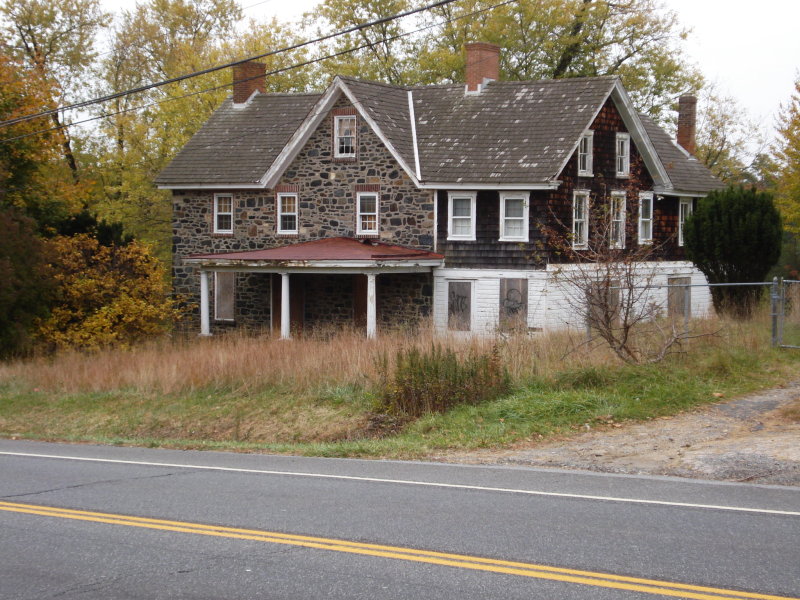 traveled to mission stations in West Chester, Ivy Mills, Concord, Doe Run, Hagley Yard, Wilmington, New Castle, Londonderry and Philadelphia and by farming the land to produce cash, was able to build frame church, barn, stone house and outbuildings which survived at least til 2008 (although the farm buildings are slated for demolition).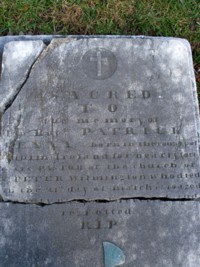 Sacred to
  the memory of
 The Revd PATRICK
KENNY born in the county at
Dublin Ireland and for nearly forty
years pastor of the church of 
St. Peter Wilmington who died
on the 21st day of March 1840
aged 79 years 
revered and regretted
       RIP

From:
Delaware, a guide to the First State
1938
Coffee Run Cemetery enclosed by an iron fence was established in 1786 or earlier and is believed to have been the first Roman Catholic burial ground in the State. Within the enclosure, to the L. of the entrance is the Site of St. Mary's Church (Coffee Run Church), the first Roman Catholic CHurch in Delaware; it was a log structure which Father Kenny used also as living quarters before the completion of his stone rectory adjoining. With the church as his base, he attended five other missions in Delaware and nearby Pennsylvania, and almost unaided kept Catholicism alive in the region during that early period. After the erection of other churches the building decayed until it was finally razed in 1908. High weeds and bushes cover the site and nearly conceal the gravestones, some of which have fallen. Father Kenny's stone is a horizontal slab.
The Father Kenny House, a two-and-one-half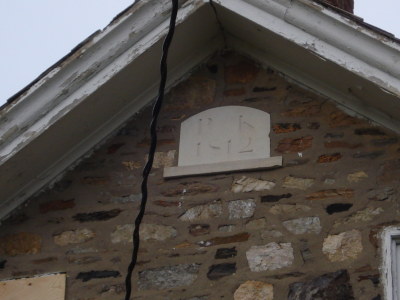 story dwelling of stone and frame bears a marble marker in the east wing inscribed "P K 1812" It was built by the Rev. Patrick Kenny (1761-1840), born in Dublin Ireland, who came to America in 1804 and became a pioneer Roman Catholic priest in Delaware.
James L. Meek '08
NC-CHAP