Oral History: John Ryan
Video by Bud Duncan at the 1999 NCHS annual meeting, courtesy an anonymous donor.
In 1910-1920, the Irish community in
Shawtown
west of New Castle had dirt streets, light by kerosene lamps, outside toilets and cold running water. Vendors sold meat and other foods from horse drawn wagons,
Downtown on Delaware Avenue was quite different from today. A walk down Delaware avenue in memory:
Upper Delaware St
The blacksmith shop across from the current post office. Kids liked to stop after school and watch Pappy Lang(?) shoeing the horses. The marble yard across from current library. Mr. ?? was covered with marble dust while making gravestones. The current library was a 3-story
convent
, before that the
estate
of owners of Baldt steel. The high spot of the block was Johnny Tobin's Nickleodeon theater host to 'Perils of Pauline' and others.
The school green [courthouse green] was used for baseball and other games prior to opening of battery park
Gilpin House [now Delaware Trust] with its long bar and arched alley entrance for the wagons & beer barrels. [Clydesdales?] Grocery stores, pharmacies, and other shops, hotels. At the end McIntire's New Castle Weekly [formerly telegraph office] and Deakyne Coal yard [and changing place for swimming off the wharf].
---
Excerpt of video by John's son Michael and grandson Paul for John's 100th birthday. The video about about his life, times, occupations, family and work for the Knights of Columbus is shortened from 27 to 10 min.
John V. Ryan's maternal grandparents were George and Elizabeth Harney. George was an Irish immigrant who had fought in the civil war.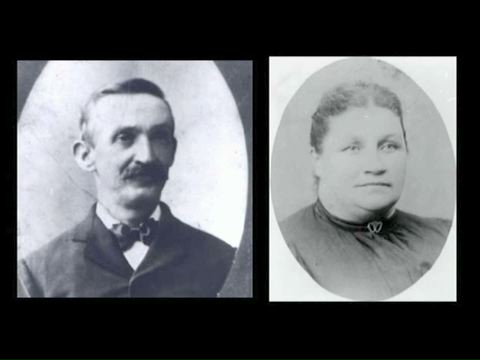 John Ryan's paternal grandparents James J and Margaret Walsh Ryan were born and married in Wolverhampton in the English Midlands. His father James T. was born there in 1871. They left to escape the anti-Irish oppression and to find work in the mills near Philadelphia. His grandfather initially worked for the
Tasker Iron Co
, and then saved enough to open a grocery.
John V.'s father James T. was a founder and first secretary of the Goodwill Fire company.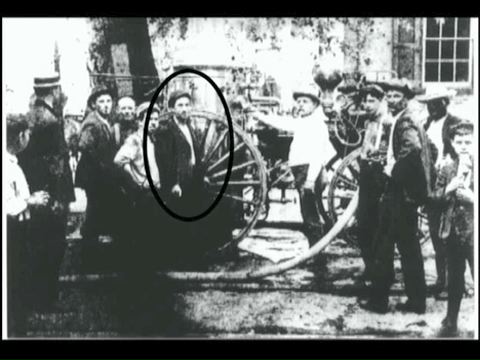 Sadly, he died in an explosion in 1909 at the Tropenas Steel Co., possibly the predecessor to American Manganese Steel Co (AMSCO).

John's mother Lydia Harney Ryan was left a widow with 6 small children. The 1910 census (line 41) lists not only the children (Hugh, James, Willie, Elizabeth, John and Harry, ages 13 years to 4 months) but two Italian boarders. Life was not easy for her, and she took in wash to help make ends meet.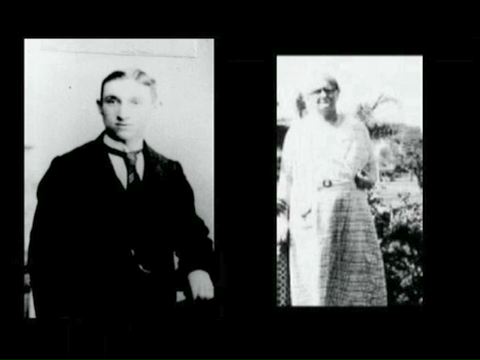 John's son Michael wrote: "When our grandmother Lydia Ryan died in 1966, a great number of the Italian community came to the viewing. They told us how much they appreciated what Lydia Ryan done for them. She had worked tirelessly to help the immigrant Italians when they arrived in New Castle, teaching English, helping them find jobs, places to live, etc. When dad died in 2006, some of the daughters of those who grandmom had helped came up to us to tell us that Lydia was still remembered for all she had done".
John worked as a machinist or tool maker for Pusey & Jones shipyard, Bellanca Aircraft and Dupont Jackson Labs at the Chambers works in New Jersey. During WWII he worked on the Manhattan Project. He was active in leadership positions in the Knights of Columbus, and as of his 100th birthday, proud parent of 6 children (Paul, Elaine, Jack, Pat, Michael, Ann Marie), 23 grandchildren, 23 great grand childrend and two great-great grandchildren.