Projects just started
Church history & records
Immanuel Church on the Green
gravestone inscriptions
---
Recent NC CHAP Projects
New Castle
parcel map c1680
Where was Fort Casimir?
The
Italian-American community
in New Castle
Historical American Buildings Survey
High resolution images of New Castle in the 1930's from the Library of Congress
Photo gallery
Early snapshots around town

Page 2
Mother Goose
came to New Castle (1965)
The Laird Yacht Basin
-- Recollections of Irenee du Pont, Jr.
Early postcards:
Greetings from New Castle!

Page 2
Views of New Castle from the water -- 1797 to 2005

in 1687
Annotated
tax records
for New Castle, 1776-1826 -- data on wealth, politics and religion!
Hidden in Plain Sight
-- Remains of the New Castle Gas Co.
Flags over Delaware
in 1797
The
le Blanc drawing
of New Castle's Waterfront
The
Cave
-- a waterfront dive, figuratively, and maybe literally.
The
Federal census
1800-1870 for New Castle


Lands of New Castle Common -- The
Survey of 1704
-- What property did the deed include? How does it compare to modern holdings of the Trustees? Are any of the property marker trees still standing that formed the 'metes and bounds' of the survey?
Archaeological Excavation At Avery's Rest, Rehoboth Beach, Delaware
POTS and PLATES ARCHAEOLOGY: A Ceramic Artifacts Identification Workshop
We joined Delaware archaeologists and our neighbors to learn more about ceramic and pottery artifacts from sites around town: How old items are, what they are, what they were used for, and how they were made. Featured collections include from the Read House gardens, Ft. Casimir excavation and the Jarvis/Blair gardens.

Portraits
-- Individual and Group.
In progress -- your contributions needed!
Resident's Recollections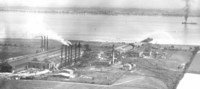 Industry in New Castle:
Tasker Iron
Works,
Triton Cotton Mill,
New Castle Manuf. Co
,

Baldt & Brylgon Steel Mills, American Manganese, NVF ....
Mysteries of the

Dutch Tile House

Save Our Historic Ice Piers project
(SoHip)
Pesentation
: How to Research Historic Properties in New Castle (3mb pdf)

Williamsburg on the Delaware
-- the renovation/reconstruction of New Castle proposed in 1947
Preservation Trades Network
Workshop
Harbor Reconnaissance with
Institute of Maritime History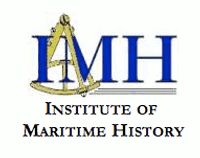 Synopsis
by Kurt Knoerl
Summary
Report by David Howe (600 kb .pdf)
Full Report
( 5 mb .pdf file)
Digitization
of the
Latrobe Survey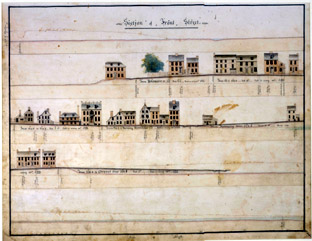 Contact: james.l.meek[-at-symbol-]gmail.com; (302)-326-1275